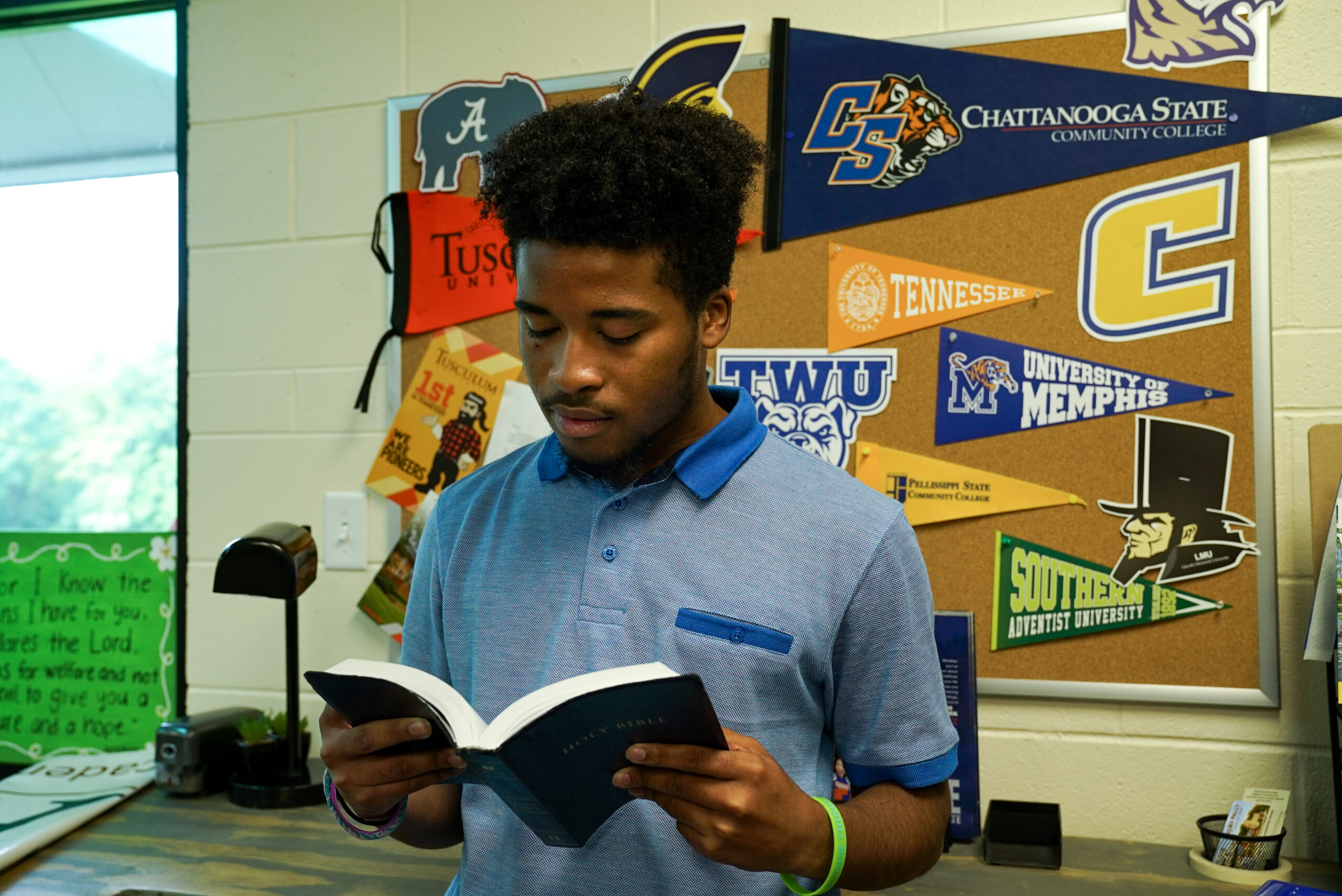 Achieving Academic Excellence
Kyle is a senior at Bethel Christian Academy. When he first came to Bethel several years ago his grades were not good, and he didn't like school. Since he has been here, he has excelled academically. "I had Ds and Cs, I ain't gonna lie to you," Kyle said. "But then over time I began making As and Bs."
Because of his success at BCA, Kyle was able to enroll in Chattanooga State Community College's TCAT (Tennessee College of Applied Technology) program, where he is taking a class in Computer-Aided Design. The program allows high school students to experience a college class, and the credits can be applied to their college degree in the future! In his CAD class Kyle is learning about 3-D modeling and optimized design. He continues to excel at Bethel Christian Academy while also tackling his new studies at Chatt State.
Often Kyle can be found drawing in a sketchbook. He has worked hard to master his own artistic style and plans to pursue art after he graduates high school. "When I graduate, I want to go to college and eventually become a manga artist."
 
Growing Closer to God
On Monday afternoons the boys at Bethel have a Bible study and devotional time together. The Bible study began this fall semester, and the boys are learning a lot while being led in Christ-centered discussions. They are being challenged to dig into the Bible regularly.
Kyle has enjoyed the weekly devotional time and said, "Since I've been here, I've felt closer to God. I've read my Bible more recently, and the devotions here are pretty good. It's better than what I was doing before I came here."